Shenzhen H.C.C Technology participated in the American International Consumer Electronics Show with a new PCB board. The exhibition (CES) was established in 1967 and has grown into the world's largest, highest and most influential consumer electronics. One of the product exhibitions.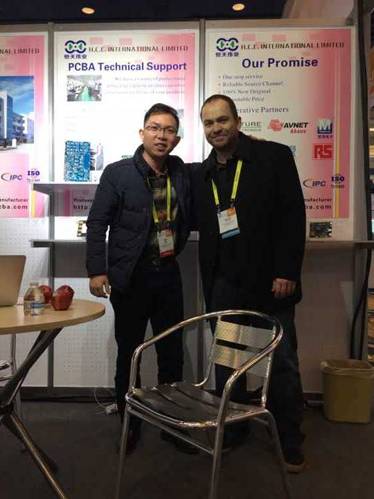 Exhibition time: January 5, 2017 to January 8, 2017
  Venue: Las Vegas Exhibition Center, USA
  Booth No.: westgate2311
  Due to the development of the US electronics industry in recent years, its PCB companies are gradually shrinking, and multi-layer boards below 18 layers are mainly imported from the Asia-Pacific region. At present, the printed circuit board products manufactured by American companies are mainly composed of 18-layer high-end multi-layer boards. The competitive advantages are mainly reflected in high-end products and some specific product areas, such as aerospace, defense military, medical electronics and so on. Therefore, this exhibition aims to provide manufacturing of 18-layer PCB boards for the Americas, and to provide PCB boards for electronic equipment in different industries to solve the cost problem.
  This exhibition has attracted the attention of many American companies and signed contract sales contracts with many electronic equipment companies in the United States.